Dear Friend of Wildlife,

Coyotes in Nevada need your voice! On March 20th, the Nevada Board of Wildlife Commissioners will vote to accept or reject a petition to ban coyote-killing contests in the state. You do not have to be a Nevada resident to express your support and have it count! Encourage the Commission to accept this petition; there are four ways to do so:
Testify at the Commission meeting on Friday, March 20th. You do not need to be an "expert" or have detailed information! Since these contests involve the unnecessary destruction of a public "resource" (wildlife, including coyotes, belongs to everyone per NRS 501.100), your opinion and related comments are pertinent. Please see "talking points" below to guide your testimony and remember, anyone can testify – kids included (and encouraged).

If you can't make it to the meeting, email or write to the Commission at the address below to express your support for a ban and to encourage the Commission to accept the petition. See "talking points" for guidance on what to say.

In addition to the above, submit letters to the editor of Nevada papers in support of a ban on coyote-killing contests. See "talking points" below, but as always, the more you personalize your letter, the more effective.

Spread the word! Pass this alert on to others in Nevada and encourage them to take action.
Thank you for speaking up for wildlife,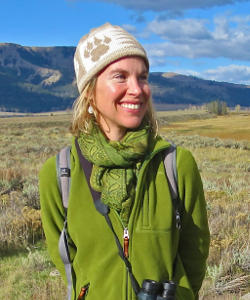 Camilla Fox
Project Coyote Founder & Executive Director

P.S.- read this recent article in the Reno Gazette-Journal about this issue.
Commission Meeting Information:

When: Friday, March 20, 2015.
Meeting starts at 8:30am. Petition hearing should begin around 9:30-10:00am but arrive early to get a seat and to sign up to testify.

Where: TMCC, 7000 Dandini Blvd (Parr Blvd exit off 395), Sierra Building, Room 108 (auditorium), Reno.

There will also be a video conference connection in Las Vegas and Elko.

In Las Vegas:
College of S. Nevada, 3200 Cheyenne Ave., Main Building, Room 2638.

In Elko:
Great Basin College, 1500 College Parkway, High Tech Center, Room 137.

What to expect: The petition will be presented including a short summary of the issue and supporting documents. Those wishing to testify need to put their name on a yellow card (provided). Following public comment, the Commission will discuss the issue and make a decision.
Commissioner Contact Information (for sending letters and emails):
Talking Points (please personalize your letters!):
Please be sure to state that you encourage the Commissioners to accept the petition to ban coyote-killing contests in addition to outlining your arguments against such contests.
Coyote-killing contests are conducted for profit, entertainment, prizes, and simply for the "fun" of killing. In December 2014, the California Fish and Game Commission voted to close the loopholes that allowed the killing of wildlife for prizes and inducements – becoming the first in the nation to ban the practice for coyotes, foxes, bobcats and other species. Nevada should follow California's lead.



Coyotes are often baited and lured with distress calls of pups or wounded prey, placing coyotes at an even greater and unfair disadvantage. Read more here.

No evidence exists showing that indiscriminate killing contests serve any effective wildlife management function. Coyote populations that are not exploited (e.g. hunted or trapped) form stable "extended family" social structures that naturally limit populations through defense of territory and the suppression of breeding by subordinate female members of the family group. Indiscriminate killing of coyotes disrupts this social stability resulting in increased reproduction and pup survival. Read more here.

Coyotes have been shown to provide ecosystem services that benefit humans, including the control of rodents and rabbits which compete with domestic livestock for forage and which are associated with diseases such as plague, hantavirus, tularemia and Lyme disease. Read more here.


Coyote-killing contests perpetuate a culture of violence and send the message to children that life has little value and that an entire species of animals is disposable.




Coyote-Killing contests put non-target wildlife, companion animals, and people at risk.




A ban on coyote-killing contests in Nevada will not restrict the ability to protect property including livestock, will not undermine Second Amendment gun ownership rights, nor will it limit hunting in any other way.
***

THANK YOU & PLEASE SHARE THIS ALERT WITH OTHERS!!
LEARN MORE
Programs
Events
Issues
News/Media
Resources
Shop
GET INVOLVED

Join our pack!

Follow Us:

E-Team

Facebook

Twitter
YouTube
OUR MISSION
Promoting coexistence
between people and wildlife through education, science
and advocacy.
CONTACT US

PROJECT COYOTE
P.O. BOX 5007
LARKSPUR, CA 94977
415-945-3232
info@projectcoyote.org